Mark Leckey
Mark Leckey, Cabinet, London, 19 March - 30 April 2022
All enquires please email art@cabinet.uk.com
To the Old World ( Thank You for the Use of Your Body) The bus stop smash was posted on uk-bants and I wanted this squalid little act, shitty in its resolution, to become immense.
Exulted, meaning to 'leap up' or 'leap out': So, for me he exults through the bus stop.
Carry Me into The Wilderness came about when I went for a walk in Ally Pally at the end of lockdown. I was listening to music and as the sun came out I was all overcome and I felt myself un-numbing - relieved of the numbness of the past two years when all that there was, were windows and looking out and looking in.
I was looking at icons and was taken with the notion that they aren't picturing the saints but instead offer an actual window onto heaven, a direct channel - a disintermediation - between you, and the saints.
I made this after the bus stop and I wanted it to go in the opposite direction - degrading, or lowering an exalted or pious image - but with the same intention of intensifying or amplifying what had already drawn me too it.
Mark Leckey To the Old World (Thank You for the Use of Your Body), 2021-22
Installation View, Mark Leckey, Cabinet, London, 19 March - 30 April 2022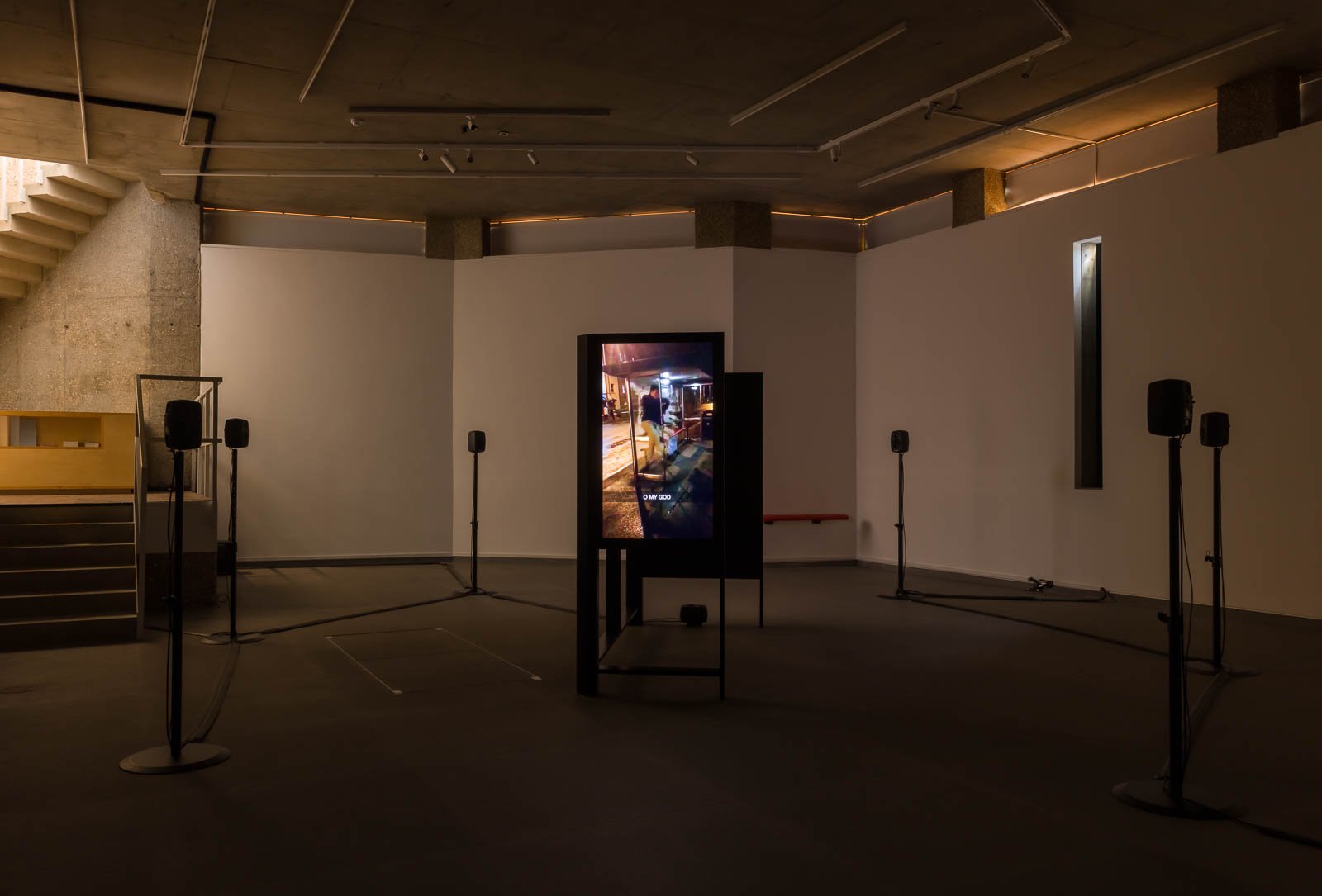 Mark Leckey To the Old World (Thank You for the Use of Your Body), 2021-22
Installation View, Mark Leckey, Cabinet, London, 19 March - 30 April 2022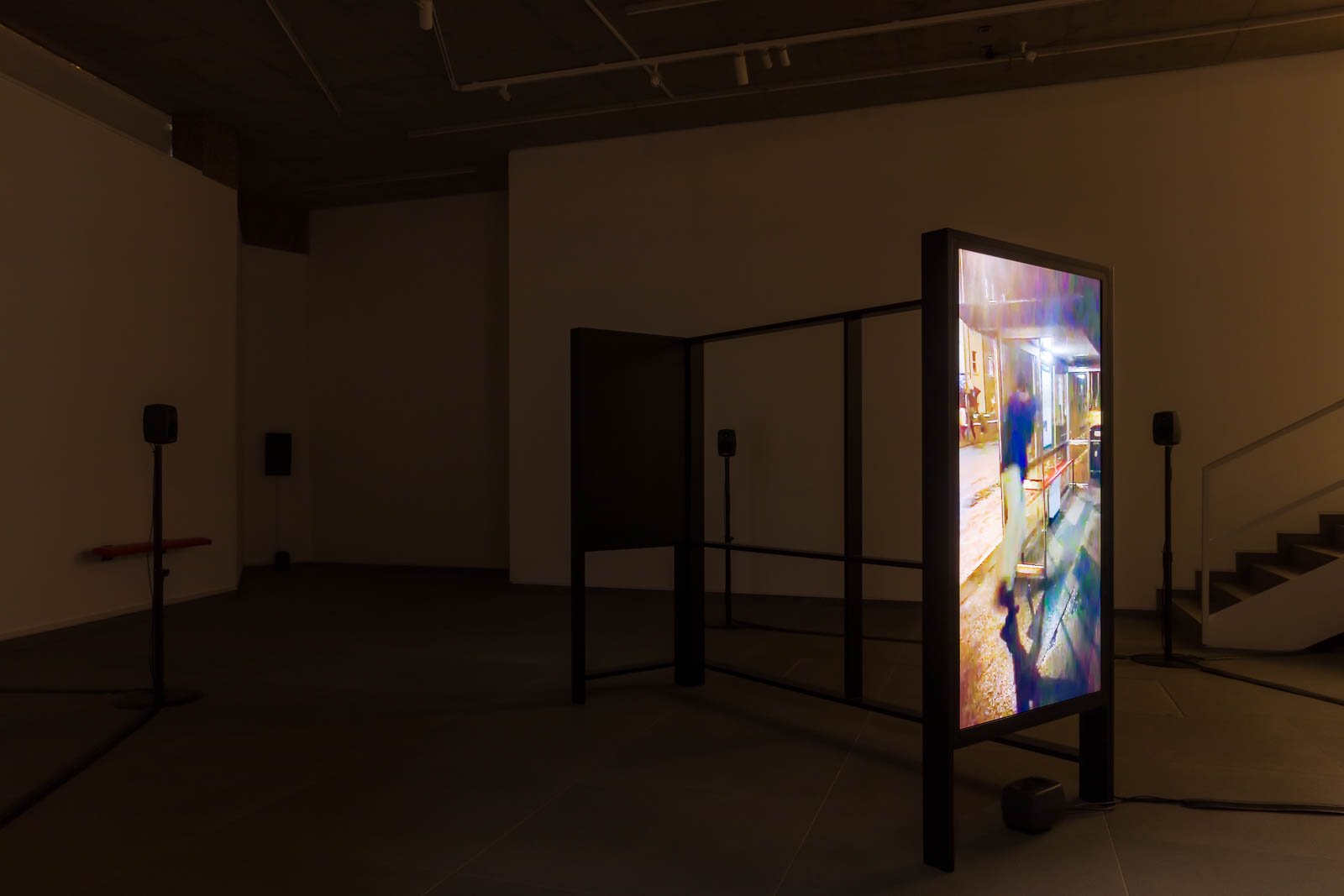 Mark Leckey To the Old World (Thank You for the Use of Your Body), 2021-22
Installation View, Mark Leckey, Cabinet, London, 19 March - 30 April 2022
Mark Leckey To the Old World (Thank You for the Use of Your Body), 2021-22
Installation View, Mark Leckey, Cabinet, London, 19 March - 30 April 2022
Mark Leckey Carry Me into The Wilderness), 2022
Installation View, Mark Leckey, Cabinet, London, 19 March - 30 April 2022
Mark Leckey Carry Me into The Wilderness), 2022
Installation View, Mark Leckey, Cabinet, London, 19 March - 30 April 2022
Mark Leckey Carry Me into The Wilderness, 2022
Installation View, Mark Leckey, Cabinet, London, 19 March - 30 April 2022
Mark Leckey Costume Design from O Magic Power of Bleakness, 2019
Installation View, Mark Leckey, Cabinet, London, 19 March - 30 April 2022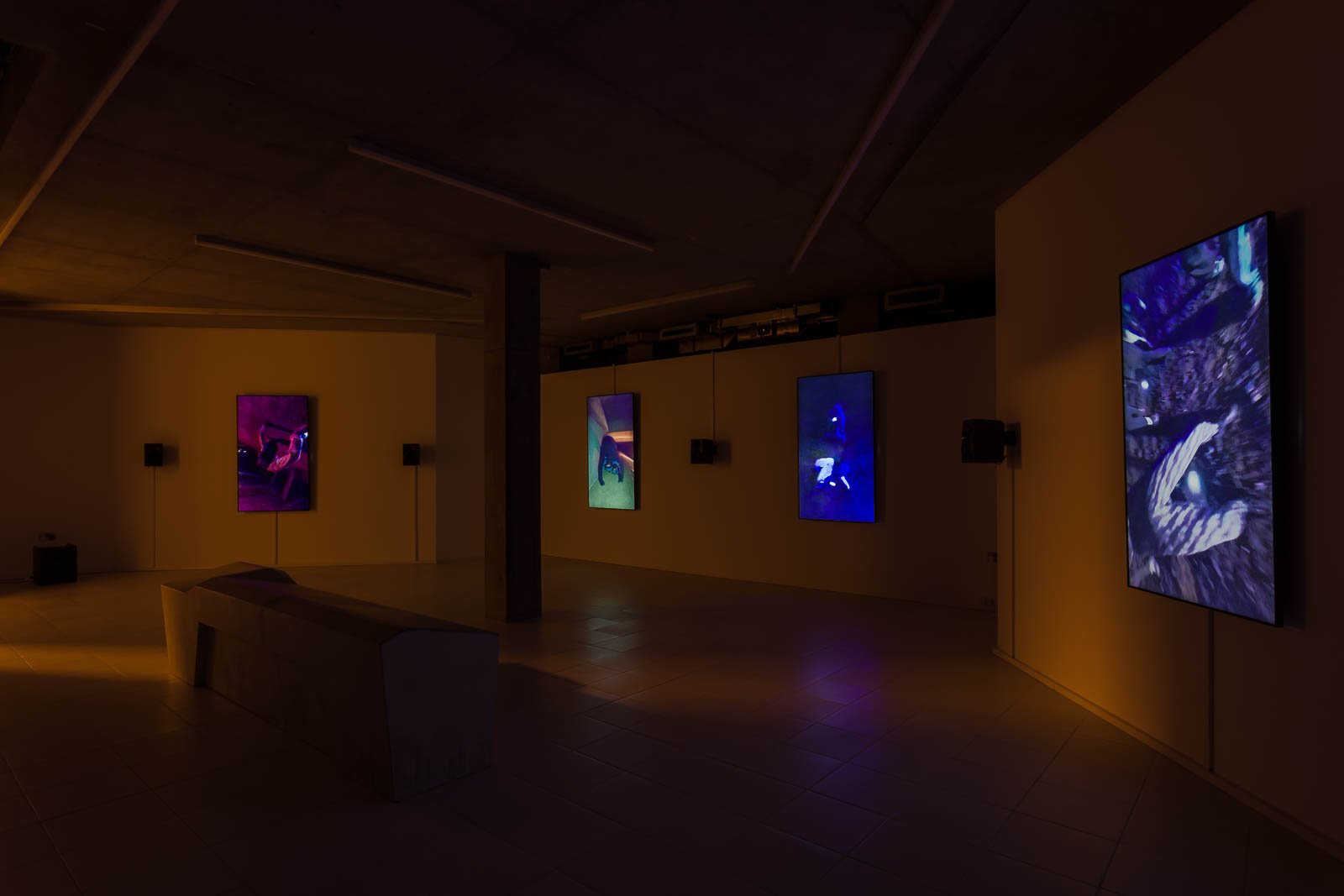 Mark Leckey Under Under In, 2019-21
Installation View, Mark Leckey, Cabinet, London, 19 March - 30 April 2022
Mark Leckey Under Under In, 2019-21
Installation View, Mark Leckey, Cabinet, London, 19 March - 30 April 2022
Mark Leckey Under Under In, 2019-21
Installation View, Mark Leckey, Cabinet, London, 19 March - 30 April 2022
Mark Leckey Carry Me into The Wilderness (Icon), 2022
Installation View, Mark Leckey, Cabinet, London, 19 March - 30 April 2022
Mark Leckey Carry Me into The Wilderness (Icon), 2022
Installation View, Mark Leckey, Cabinet, London, 19 March - 30 April 2022
Dream English Kid, 1964 - 1999 AD
4:3 film, colour, 5.1 surround sound

---
Pearl Vision
Digital video, colour, sound
---
Mark Leckey & Martin McGeown
Concrete Vache
---
March of the Big White Barbarians
---
Performance at the Duveen Galleries, Tate Britain, 1 February 2003
documentation by Nick Relph
---
Fiorucci Made Me Hardcore
Affect Bridge Age Regression
2017
Sculpture, soduim lights, audio, posters

Installation view, Affect Bridge Age Regression, Cubitt Gallery, London, June 23 – July 30, 2017
https://vimeo.com/224436988
Mark Leckey Containers and Their Drivers, MOMA PS1, New York, 23 October 2016 - 5 March 20
Mark Leckey
Dream English Kid, 1964 - 1999 AD
, Cabinet, London, 16 October - 28 November 2015
---
Mark Leckey UniAddDumThs, Kunsthalle Basel, Switzerland, March 6 - May 31 2015