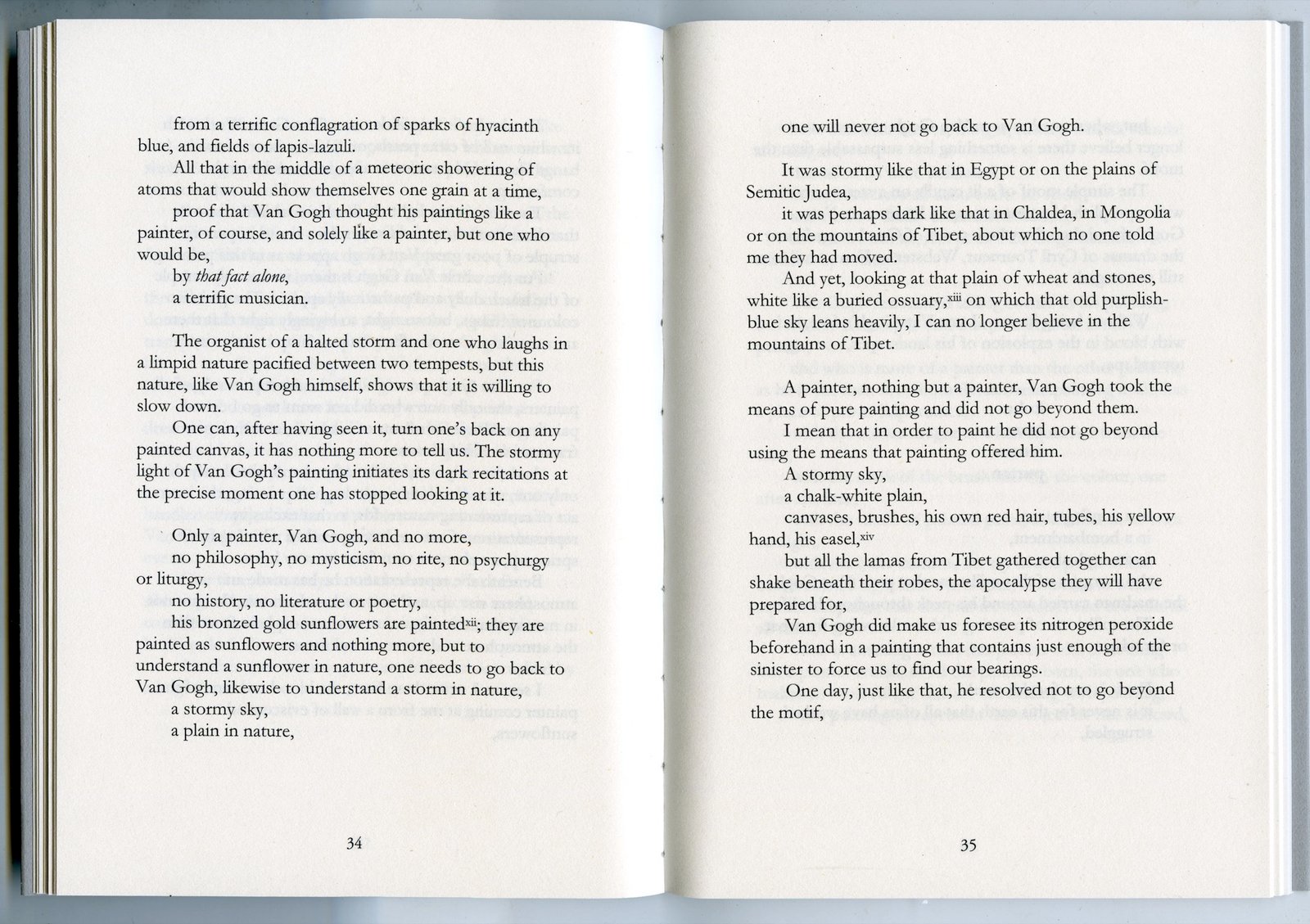 ❮ ❯
Van Gogh the man suicided by society
Translated by Paul Buck & Catherine Petit
Published by Vauxhall&Company, 2019
Softback, 80pp, 185 x 131 mm
Apropos of Van Gogh, magic and spells: all the people who, for two months now, went to see the exhibition of his works at the Musée de l'Orangerie, are they really sure they remember everything they did and all that happened to them every evening of the months of February, March, April and May 1946? Was there not a certain evening when the atmosphere of the air and the streets became liquid, gelatinous, unstable, and when the light from the stars and the heavenly vault disappeared?
And Van Gogh who painted the café in Arles was not there. But I was in Rodez, which means, still on earth, while all the residents of Paris must have felt, for one night, very close to leaving it.
A new English language translation and the first time this essay has been available as a single publication.